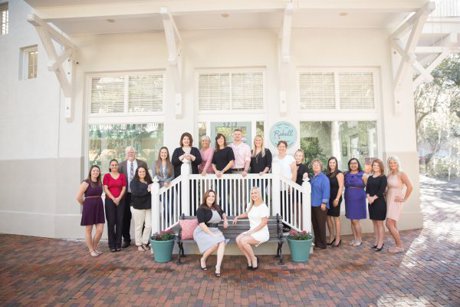 It's no secret that here at Rabell Realty Group we love Real Estate. It's our business, it's our passion. Becoming a REALTOR® is a risky career move, an investment, and a lot of work. So why do Realtors love their jobs so much?
Designing Your Own Schedule
Do you hate being tied to a desk? Do you envy people spending weekdays working in coffee shops and taking yoga classes at noon? The beauty of real estate is that you get to design your own schedule. The misconception here is that realtors work less, which is not the case. For most realtors, designing their schedule means they have to balance in other aspects of life, as Real Estate can sometimes take over their world. Good realtors are passionate and driven, the more time you invest, the more you make - which leads us to the next point,
You Decide How Much You Make
As a general rule, when working on commission you get out as much as you put in. There is no corporate ladder or income cap limiting your success. You don't have an annual review determining whether or not you get a raise. You have your own two feet, pounding the pavement, making connections, and getting the job done. You also get to decide how far you go as a Realtor, learning more skills and earning designations such as ABR and GRI, or becoming a Transaction Coordinator, earning a Staging certificate, or getting your Brokers license.
You Build A Community
Real Estate is all about networking. More than 40% of business comes from past clients, whether that's them selling their property and searching for their next home, or telling their friends and their friend's grandma's knitting club co-chair that you are the best realtor in town. Realtors, even if they're not naturally extroverted, have to put themselves out there and join business organizations, groups, activities, and clubs in your community.
Work Independently, or as a Team
Kristen and Rebecca are a rare pairing. Two women who consistently build each other up and encourage the best in each other while running a business together is a benevolent anomaly. Dynamic duos are taking over the Real Estate world, and if you're someone that likes to work with others, you could find great success and a new best friend. However, if you're more of a lone wolf type, you can be extremely successful in the Real Estate industry as well.
You Help People
Realtors facilitate the largest transactions of some people's lives. You guide them into a good investment, protect them from faulty deals and unsafe homes. You help them find their dream residence and build a life for themselves. Buying a home is a serious investment, and realtor's take the responsibility of their role with great sincerity. At the end of the day, good realtors are defined by their immense capacity as givers.