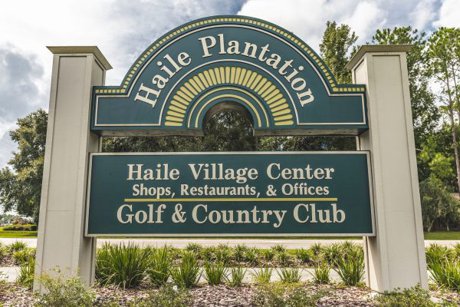 No matter where you are, you gotta eat. But when you want to take a break from cooking, where are the best places to grab a bite in Haile Plantation? We are about to explore the top five places we recommend to eat in the area. These are in no specific order it -- all depends on what type of cuisine you're in the mood for!
1. Limerock Road
9158 SW 51st Rd, Gainesville, FL
Phone: (352) 240-6228 | Menu: http://places.singleplatform.com
Perfect brunch spot in this perfectly southern town. Probably the cheapest brunch I've ever had and it was tasty too! Mimosas were generous and only $1.95!!!! You can't beat that. I ordered off the a-la-carte menu, so my entire meal was under $10. Dog-friendly patio and indoor seating. Beautiful day. - Hannah G., Kissimmee, FL
Limerock is our go-to for a good burger in Haile Village. The waffle-cut chips or onion rings are a must try and they probably have to make gallons of Shack sauce daily to keep up with all the requests for extra. As Hannah gushed about, the price isn't bad either. Outside seating is available for those gorgeous Florida days and a playground across the street to keep your tykes busy while the food is being prepared. The service is always friendly and you can count on Limerock for filling portions.
2. I Love NY Pizza
2645 SW 91st St, Gainesville, FL
Phone: (352) 333-6185 | Menu: ilnyp.com
Hot, gooey melted cheese on golden brown crust cooked to perfection hits my taste buds like I was a good girl and died and went to heaven. I woke up in a puddle of drool on my pillow again dreaming of I Love New York Pizza. What more of a sign do I need that I NEED garlic rolls and masterfully prepared olive oil sauce to dip them in? I don't! I won't stop eating this pizza until I'm dead and then it is all you can eat pizza buffet. -"Cappuchino R.", Gainesville, FL
This little spot in Haile Market Square is great for a quick lunch. They have a multitude of "by the slice" options, in case you're bringing a crowd with diverse tastes, and their garlic knots are absolutely to die for. If you're not in the mood for pizza, they also offer a wide array of pasta dishes to sate your hunger.
3. Volcanic Sushi + Sake
Phone: (352) 363-6226 | Menu: volcanicsushisake.com
Best sushi and best wait staff! Every time we come here we are guaranteed a delicious meal that is artfully served. Our waiter gives us amazing suggestions for the menu to help us choose the most delicious combinations. The customization and attention to detail that is provided by the Volcanic chefs is beyond 5 stars! All of the staff is incredible but my favorites are Walter and Tom for sure! I frequently visit with my family and we also meet with coworkers here. The chefs even surprised us with the 4 Audi rings drawn on our sushi platter one evening during an after hours work gathering since they know where we all work. Attention to detail, high quality sushi and great service is all on the menu at Volcanic Sushi!!
We know Gainesville is no stranger to sushi, but Haile's version will always rank in the big leagues. As regulars, we found it was incredibly easy to get to know the staff, their fish is always very fresh and their presentation of the food is always on point. Located in the middle of Haile Village, Volcanic has brought good sushi within walking distance of Haile's residents.
Newest Haile Plantation Homes for Sale
4. Loosey's
Stopped by here on our way back to south Florida and all I can say is what a find! It's tucked away in a strip mall but once inside you don't feel like that. Well laid out and super clean. We sat at the bar, they had a nice local beer selection and pints were $4. They menu has a ton of selections to chose from. I decided on the dirty south chicken sandwich and the wife had the steak tacos. The sandwich arrived and I was in shock how big it was. The chicken was fried to perfection, crisp and super juicy. The bacon cooked perfect and the Dijon molasses tied it all together perfectly. Fries are hand cut and delicious. $10 sandwich was excellent. My wife's tacos were right behind. Steak was cooked medium rare and they were perfectly dressed. It says 2 bite tacos which I guess if you really tried you could eat them in 2 bites but why would you especially since they give you 5 of them. The food was excellent and the service was great. We without question find ourselves in Gainesville again it's a no brainer where we will go to eat. - Jim B., Port St. Lucie, FL
After the great successes Loosey's was having in downtown Gainesville, Haile Plantation decided this side of Gainesville deserved good eats, but close by. Ken Eats Gainesville has rated their wings as the best in Gainesville. Whether for lunch or for a fun night outing, Loosey's menu leaves little to be desired.
Phone: (352) 872-5005 | Menu: places.singleplatform.com
5. Fresco's
It was really really good. Chicken dishes were fresh and well seasoned. Pasta al dente and delicious. Thin crust pizza hot and flavorful. Dinner salad with crisp fresh greens and the Italian and honey balsamic dressing were great. This is going to be a great neighborhood spot. Food tastes light and fresh. - Richard F., Gainesville, FL
Right across the street from the cutest corner in Haile is Fresco's. This highly stylized location only opens for dinner but totally worth the wait. The portion sizes are huge and the service beyond friendly. They even do a little bit of catering!
Contact a Haile Plantation Realtor Today
To find the best homes for sale in the Haile Plantation area, look no further than Rabell Realty Group. We're a leading real estate agency located on the cutest corner of Haile Village, serving the greater Gainesville and North Central Florida region. Let our knowledgeable realtors help you find your dream home in Haile. If you are considering selling your Haile home, our Gainesville realtors can assist you getting the most out of your asking price. Here at Rabell Realty Group, our agents are ready to help you take that next step! Give us a call today at 352-559-8820.